Plastic Slip Sheets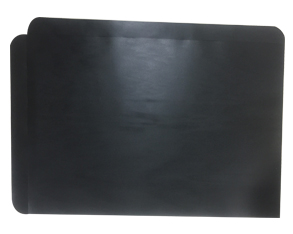 Polycan Industries Plastic Slip Sheets are designed for pallet less material handling. It is a flat polyethylene sheet that when placed under an object, allows it to be mobilized. The top surface of the sheet has a greater coefficient of friction (COF) that allows for the product to remain motionless. The bottom surface (slip) has far less COF which allows for the unitized load to move freely. The plastic slip-sheet may be grabbed by one of its sides with a device placed on a forklift called a push-pull attachment.
Our Plastic Slip Sheets are becoming the most efficient and promising material handling product because of its many distinct advantages over pallets & corrugated sheets.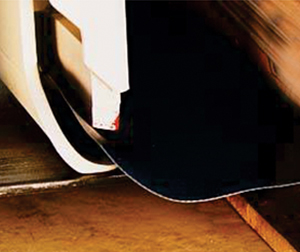 Advantages of Plastic Slip Sheet:
Reduces material handling weight, labor and equipment hours.
Allows more products per load.
Eliminates double and triple stacking of sheets.
Moisture Resistant & Bacteria Resistant.
Allows warehouse optimization.
Allows warehouse optimization.
Cheaper then wood pallets.
100% reusable and recyclable.
Features at a glance:
Custom tailored to any application, size, color, gauge and surface.
Extrude polyethylene sheet made from recycled plastic resin.
Higher tensile strength.
Non-slip surface.
Impervious to moisture.
Application:
Plastic Slip Sheets are being used to ship various products like Beverages, Food, Furniture, Electronics, Chemicals, etc.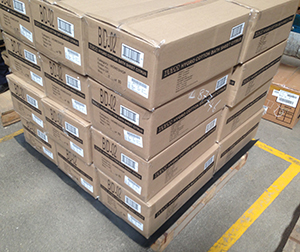 General Description for Plastic Slip Sheets:
Dimension: 1250mm X 1100mm (+/- 5mm)
Thickness: 0.90mm (+/- 0.10mm)
Configuration: Smooth one side, textured finish other side.
Color: Black
Manufactured from combination of 100% recycled HDPE & LDPE.