SKYROOF PLASTIC CORRUGATED ROOFING SHEETS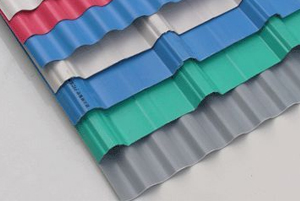 We are manufacturing Extruded Translucent, Opaque & Printed Plastics Corrugated Skyroof Roofing Sheet.

Skyroof Roofing Sheets are Highly UV Resistance Corrugated sheets available in transparent, Translucent and opaque non-fading various colors including printed natural designs on it. Skyroof having wide range of applications like Warehouse, Terrace Roof, Parking lots, etc.

SkyRoof's main manufacturing center is located at Polycan industries, Ahmedabad Gujarat India.
Skyroof Plastic Corrugated Sheet Specifications:
Corrugation Pitch 63mm & Depth is 15mm.
Thickness is 1.00mm, 1.30mm, 1.50mm, 2.00mm.
Lengths are 2.00mtr, 2.50mtr & 3.00mtr.