(High Density Polyethylene) HDPE 'T' Rib Liner Sheets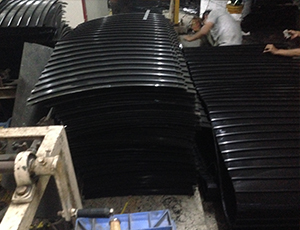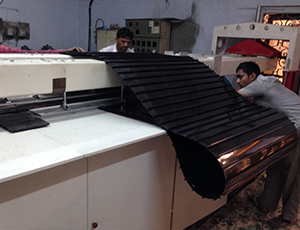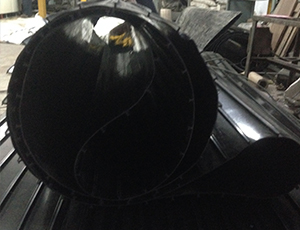 Our 'T' Ribbed HDPE Lining Sheets are mainly used for protecting Concrete from corrosion. 'T' lining is flexible HDPE Sheet liner with locking extensions used to line RCC Pipes, Concrete Tunnels, Wet Wells, Manholes Chambers, and Wastewater Treatment. HDPE 'T' Shape Ribs provide permanent grip in concrete while the construction is going on.
HDPE T Rib Sheets Specification:
Thickness ranging from 1.50mm to 5.00mm.
Width 1200mm or up to 1500mm.
Length 2600mm or custom-made.

Locking extensions liner is integrally extruded with the sheet. Locking extensions are approximately 2.5 Inches (64mm) apart and are at least 0.375 Inches (9.50mm) high from the surface.
HDPE 'T' Rib Liner Sheets Application:
Its main application is lining of Sewage RCC Pipes and Tunnels used for Waste Water Management.
Our T Rib PE Lining Sheet has excellent resistance to major acids and solvents which makes it an ideal liner for various types of chemical tanks.
HDPE T Rib Liner Sheet is thermoplastic material having excellent weld-ability. It can be easily welded by Hot Air, Extrusion welding, butt welding and by wedge welding which gives uniform jointing with very high jointing strength.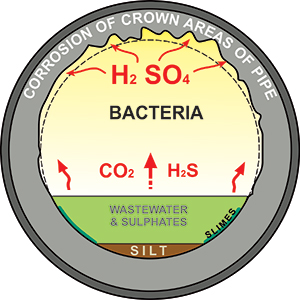 RCC Pipe Corrosion without protection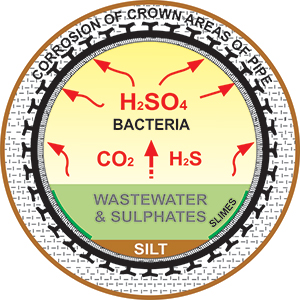 'T' Rib liner protecting RCC Pipe against Corrosion
T Rib Liner has excellent resistant to Sulfuric Acid (H₂SO₄), which gets released in sewage pipe out of sewerage slim flow due to the presence of Organic Sulphates and Inorganic Sulphides in the slimes and which is the main cause of RCC Pipe erosion.
HDPE T Rib liner having very good abrasion resistance and very low coefficient of friction gives very smooth flow to waste water in Sewage RCC lined Pipes and its high impermeability to any gas or liquid makes the RCC pipe last for years.
Our T Rib Liner Sheets come in various colors including Black, White, Orange, Blue, etc.