Advertising Sheet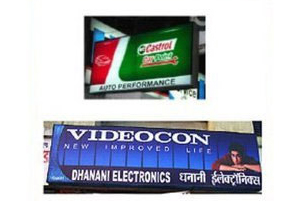 POLYGLOW is a UV Stabilized Extruded Plastics Sheet produced from a formulation developed especially for unbreakable and extreme weather Resistance Glow Sign fabrication Sheet and advertising danglers.
POLYGLOW Sheets available in 2 feet, 3 feet, 4feet & 5 feet widths, Length is custom made sheet or 25 Meters in Roll form also. Thickness of Polyglow Sheet is ranging from 1.00 mm to 3.00 mm.
POLYGLOW Sheet is unbreakable protected against degradation from UV radiation and long-term heat exposure during extreme weather conditions it will not loose its gloss and do not fade.
POLYGLOW Sheet having wide range of uses in out door & indoors signage and advertising application. Polyglow's main manufacturing center is located at Polycan industries, Ahmedabad, India
Signage Sheet Specification
UV stabilized.
Weather resistant.
High impact strength.
High chemical resistance.
Low temperature resistance.
Moisture Absorption 0.008%.
Very Light and easy to install.
Easily Cut with Saw, Nailed and Screw.
No Warp during long-term heat exposure.
Its translucent affect allows light transmission & hide back side fitting.